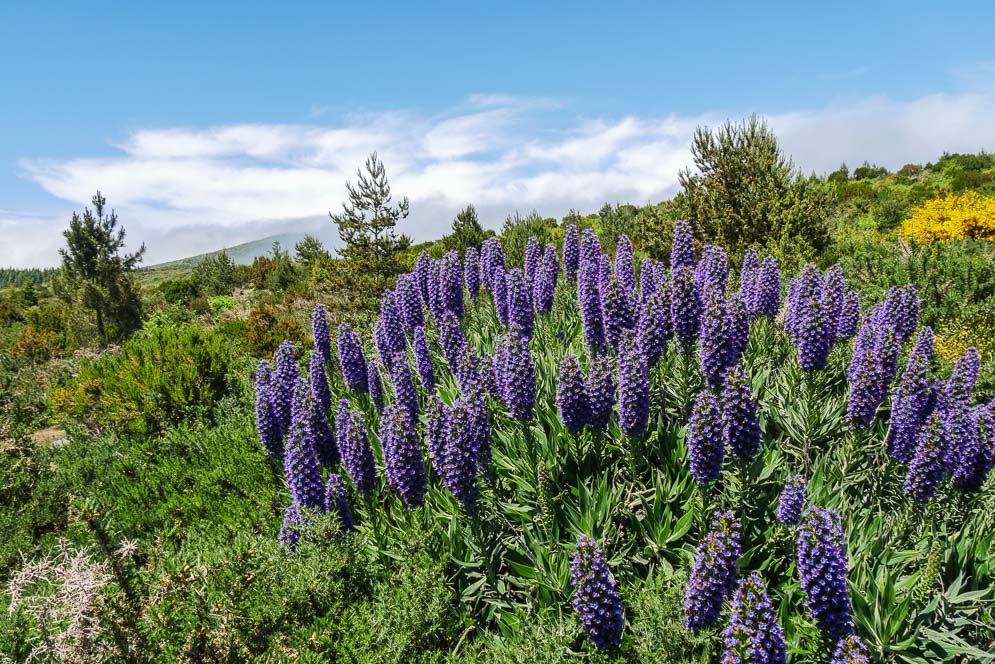 An unplanned trip to Madeira. I didn't know on Tuesday that I would book the trip on Wednesday and sit on the plane to Madeira on Saturday. And barely an hour in Madeira, I knew that my spontaneity was just right.
The island offers a lot, is beautiful and is only a 4-hour flight from Frankfurt. We hiked 5 days: along levadas (water channels), on the Paul da Serra plateau and on the Pico do Areeiro. The levadas, which stretch across the island and bring the water from the mountains to the fields, are around 2,000 km long. Now in spring it blooms everywhere, including ornamental lilies, gorse, hydrangeas and pride of Madeira.
The week in Madeira definitely made me want more days and hikes on the island.